Your documents
deserve professional translation.
Triskelion Translation is your linguistic partner and is available to take care of all your multilingual needs, while serving your international ambitions and communication.
Our promise "all languages, all industries, all formats" is kept thanks our multitasking skills, our rigour, our reactivity and our large range of services.
If you wish to translate your marketing campaign, your website, technical manuals that accompany the delivery of your machine, if you need the help of an interpreter during meetings, conferences, committees, etc. we remain at your disposal.
We deliver turnkey solutions thanks to proven and efficient management of all your linguistic projects, from beginning to end.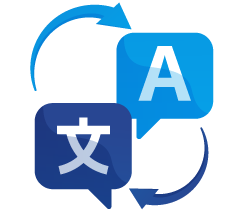 We are Triskelion, our work is
translation
Triskelion offers translation services to all companies and institutions that wish to communicate and/or develop at an international level.
Our services serve our promise "all languages, all industries, all formats" thanks a global network of translators, covering all languages and profiles.
Triskelion is able to ensure services in many areas like the technical, marketing, finance, medical, legal, cultural, tourism sectors, etc.
We ensure top quality translations thanks to our trusted network, an efficient evaluation process, the use of advanced translation technologies and efficient communication with our clients.
Your documents have a particular layout that you absolutely need to keep intact ?
Trust our project management skill to ensure that the proper layout is delivered in your translated document thanks to our Desktop Publishing services.
Let's break down the language barrier

You have a decisive meeting or event with foreign clients or partners and you suffer from the language barrier ?
Triskelion offers tailor-made interpreting services: it can be simultaneous, consecutive, or liaison.Whether it is for large international committees or some linguistic assistance during the installation of a machine by foreign technicians, Triskelion remains at your entire disposal.
That's not all! Triskelion also offers to rent audio material (microphones, headsets, interpreting booths, etc.) to ensure optimum result and adapt the interpreting service to potential difficulties linked to environment noise or the event's and the premises layout.
You wish to send documents to your clients and partners in the context of this event and you need to have them translated?
Feel free to contact us for our written translation services !
Triskelion, your beginning-to-end linguistic partner

You wish to translate your content but you don't know where to start ? Which tool or workflow you should use ? We will take care of everything!
Triskelion has considerable experience in linguistic project management, so we take care your needs from beginning to end and ensure turnkey delivery of your translated documents.
We analyse your needs and expectations, proposer adequate translation and quality assurance solutions, as well as options such as Desktop Publishing on all DTP softwares (InDesign, Illustrator, Publisher, etc.) and we ensure quality and satisfaction follow-ups.
We also take into account your existing translations and use them as reference material for our following projects, allowing us to offer quality and competitive services.
You want to provide us with existing translations but you don't know if their quality will allow us to provide you with a translation that will satisfy your needs and expectations ?
Then feel free to trust our audit and linguistic counselling services in order to ensure your multilingual content is of the best possible quality.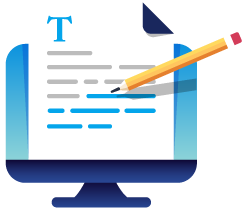 AUDIT – LINGUISTIC COUNSELLING
Ensuring utmost quality at a competitive price
You are aiming at foreign markets and clients and wish to make sure the translation of your multilingual contents is correct and relevant ?
Triskelion offers to control and evaluate them and give their recommendations.
We also offer to extend this service with the creation of glossaries and linguistic databases, allowing us then to offer translations of utmost quality at very competitive prices.
You would like to audit your multilingual contents before engaging into a incoming translation project?
Please contact our project management services to receive your bundled offer.

Reception of your request
Analysis of your needs, expectations and of potential difficulties
Quotation
Agreement on rates, process and timeframe
Launch of the translation and proofreading according
Your document is in the expert hands of our professional linguists
Delivery of the translated document
Your document is returned to you on a turnkey basis in the desired language(s)
Quality and satisfaction follow-up
We stay in touch and ensure constant improvement of our services